The company «BRIS-Stroymontazh" began its work in 2007. The basis of the company taken the construction of hangars frameless arch type, manufacture and installation of steel structures and technological equipment, Services of the construction of the roof and wall sandwich panels and trapezoidal sheet.
For a long time our work we have perfected the technology of production and quality of the installation work, and successfully participated in the construction of dozens of large objects of the South Kazakhstan region.
Frameless
arched structures and metal company «BRIS-Stroymontazh" are very popular on the territory of Kazakhstan as a strong and made of quality materials, practical, erected quickly and have a long service life. Such structures have found their place in various fields of application: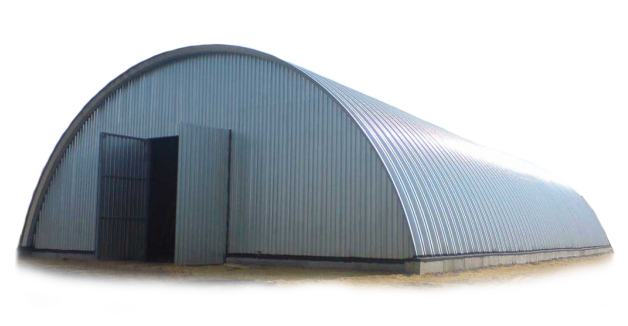 farm storage of agricultural products;

  

service stations, garages, repair shops;

 

as industrial products storage facilities;

as stoyankok various transport equipment;

as sports facilities, arenas, ice rinks, swimming pools and tennis courts;

trade and exhibition halls and markets;

 

in the construction of attic floors on buildings and annexes. 

 
Our most important projects:
The innovative project, the construction of a plant for roasting vermiculite Tyulkubas area SKO (2007-2011):
Construction of the kennel for breeding rare species of birds in s.Shayan SKO (2011-2012, as a subcontractor).
Construction METRO wholesale trade center in Shymkent (2010-2011, as a subcontractor).
Participation in the reconstruction of the regional hospital in Shymkent (2009-2010).
Participation in the reconstruction of the sanatorium "Saryagash" (2009).
Head «BRIS-Stroymontazh», Brysaev Vlad – assembling the second generation, has 22 years of experience in the installation of steel structures at the facilities of the varying complexity. After a bumpy ride from a simple installer to the head of the mounting organization, he acquired and multiplied invaluable practical experience in this important sector of construction. Under the guidance of the professional level of the success of his business is quite predictable. This has already seen dozens of customers.
Currently, the focus in the company is the construction of frameless structures - in South Kazakhstan region, as well as all over Kazakhstan, the construction of this line in great demand, so is a priority for the company.
By 2013, the work of the company is to manufacture and
installation of steel structures
and services to cover the designs of
sandwich panels
and
trapezoidal sheet
. However, due to all the great increase in demand for frameless hangars, the company not only successfully mastered the technology of their construction, but also managed to turn this trend into a leading sphere of its activity.