FRAME Commercial in KAZAKHSTAN: A UNIQUE SOLUTION FOR BUSINESS
Frame construction of hangars — one of the most popular services in South Kazakhstan, and the company «BRiS-Stroymontazh" 7 years implementing projects in this direction. We provide our customers the ability to quickly and efficiently build a roomy brick hangar, but it's better than wasting time and money for the construction of buildings of brick and concrete. The metal frame used for the construction of the hangars of this type allows you to create multi-functional buildings of any width and height.

Features of the frame hangars «BRiS-Stroymontazh»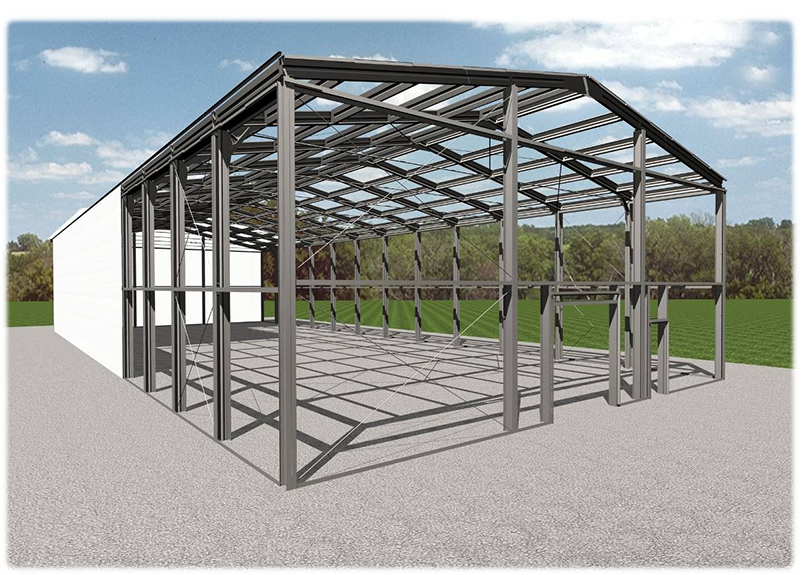 The basis of any carcass construction of «BRiS-Stroymontazh" is a robust collapsible metal profile. It allows to build several hangars wide spans and height - from 1 to 5 floors. Construction of frame hangars in Shymkent takes from 1.5 to 4 months, depending on the scale of the building. At the same time it is not necessary to wait for favorable conditions: frame structures built at any time of the year.

Gone are the days when brick or concrete structures were the only solution to our business area. Today, replaced them framed hangars are widely used as:
production halls or factory buildings;
industrial sites; 
customs terminals;
aircraft hangars and garages for various equipment; 
storage areas the agricultural sector;
sports facilities;
trade and exhibition facilities and markets; 
plants for storage and processing of waste.

 
Thus, for entrepreneurs SKO frame sooruzheniya- the most profitable investment in business development. With minimal investment at the initial stage and the application of a wide range of ready-made building starts to "work" for you in a couple of months.

Design and construction of frame hangars
Work on the design of frame structures begin with the definition of the destination of the future facility. From what functions it will perform, it depends not only on the size of the construction or installation of foundations, but the configuration of the hangar. At your request we will produce:
Arched

hangars

Commercial wall-sided